Last updated: 10/8/2018
This user guide will address the selecting, editing, and sending of marketing materials found in the REACH application through Salesforce. 
End User Guide
  Content created in Eloqua it will be available for distribution by the sales team using Reach within Salesforce.
End users may
Select from library of email templates

Add personalization to templates

Choose a sending audience

Add selected clients to nurture campaigns
---
-Content Selection
Select the Reach tab  within Salesforce

Reach Console will load directly inside Salesforce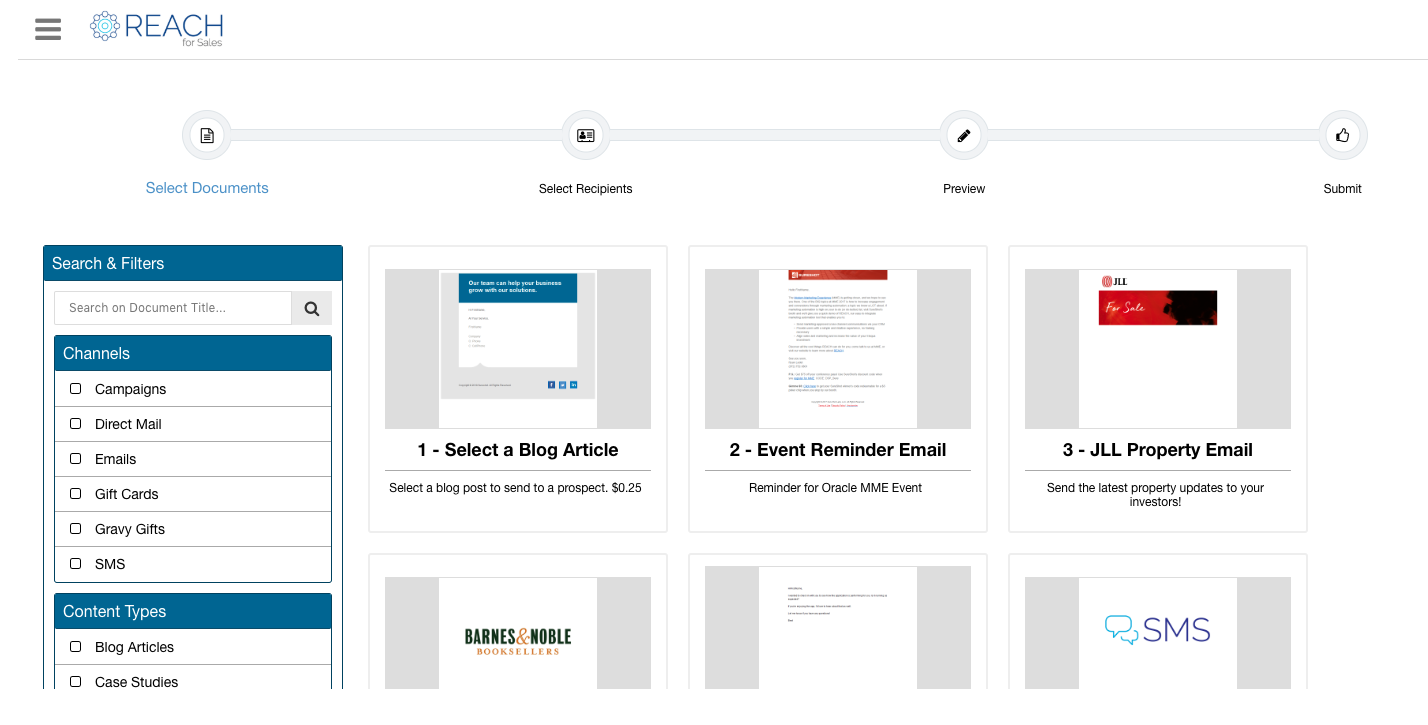 Inside of Reach you may filter content by Channels, Content Types, Product, or keyword search through the menu on the left
User may click on the paper airplane to select template, or click on the thumbnail to view a detailed description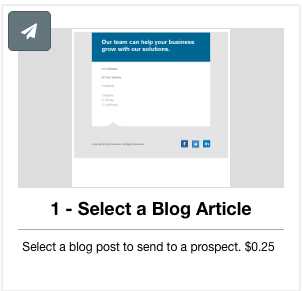 One Document is selected user may choose recipients (Leads or Contacts). This may be filtered by Campaigns, Lists, or Email Address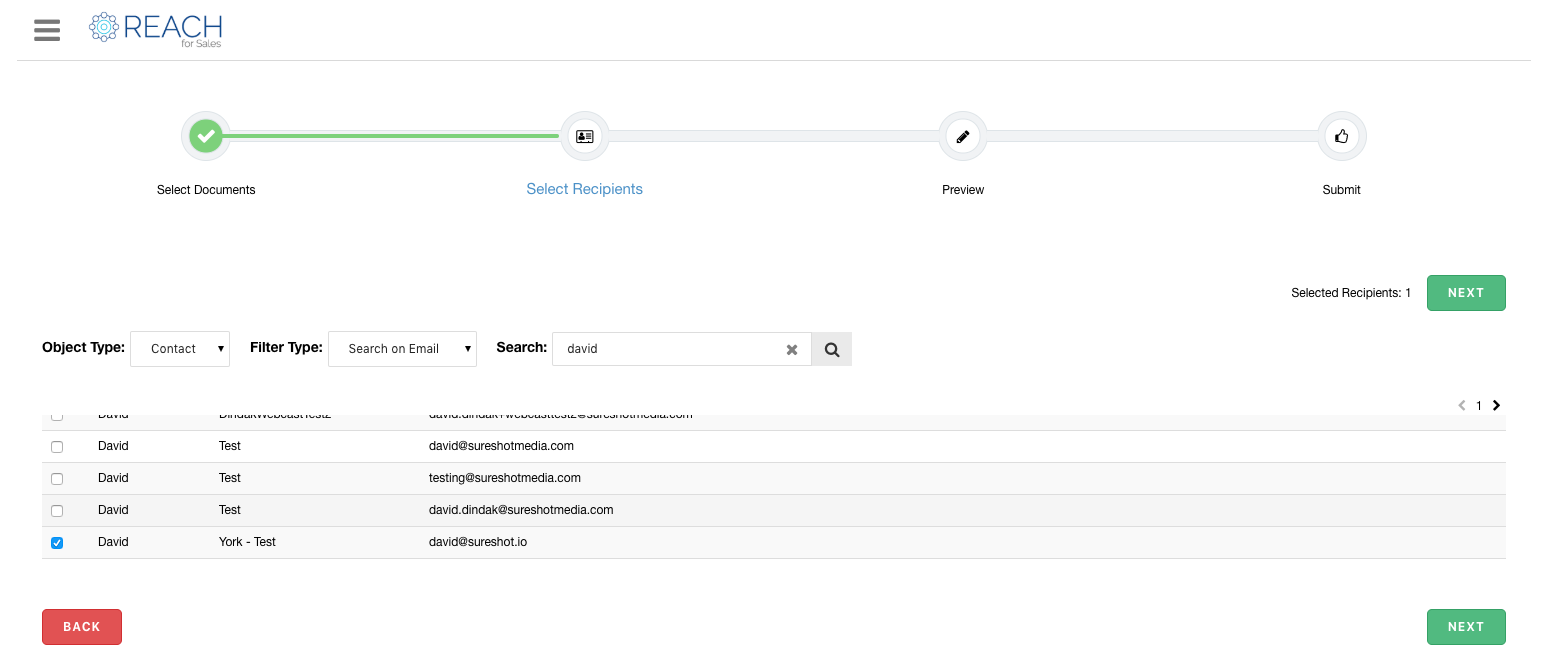 Select recipients and click Next

You will be directed to the personalization step when you can add customized content to the template

Add a Subject Line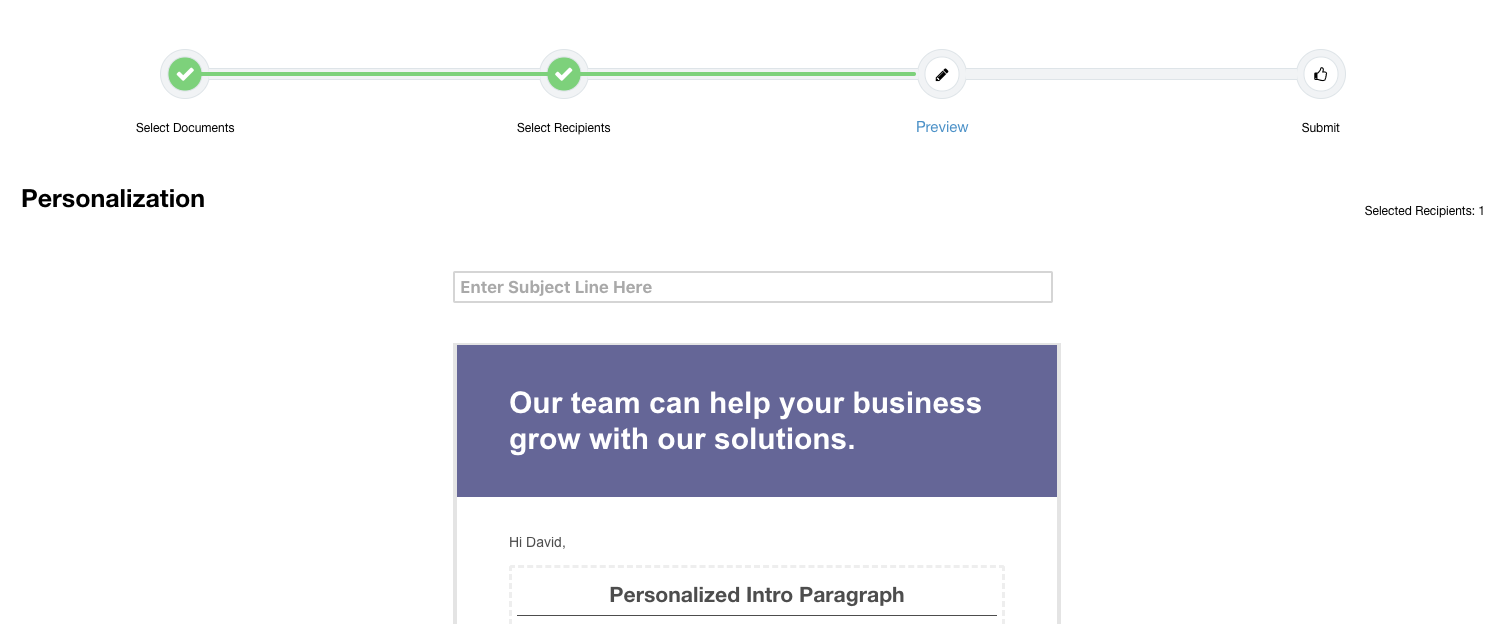 Click on each variable content section to add personalization
These options will vary depending on how template is created in Eloqua

This example includes, Text Templates, RSS Blog Content, and Personalized Content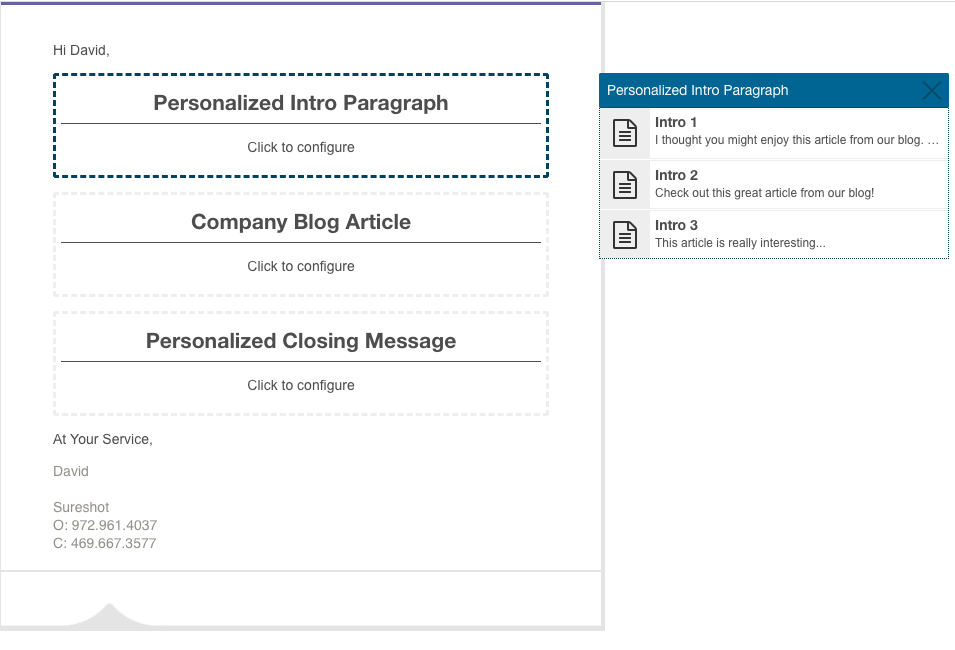 User may search for articles in an RSS feed using specific keywords (Ex. Performance)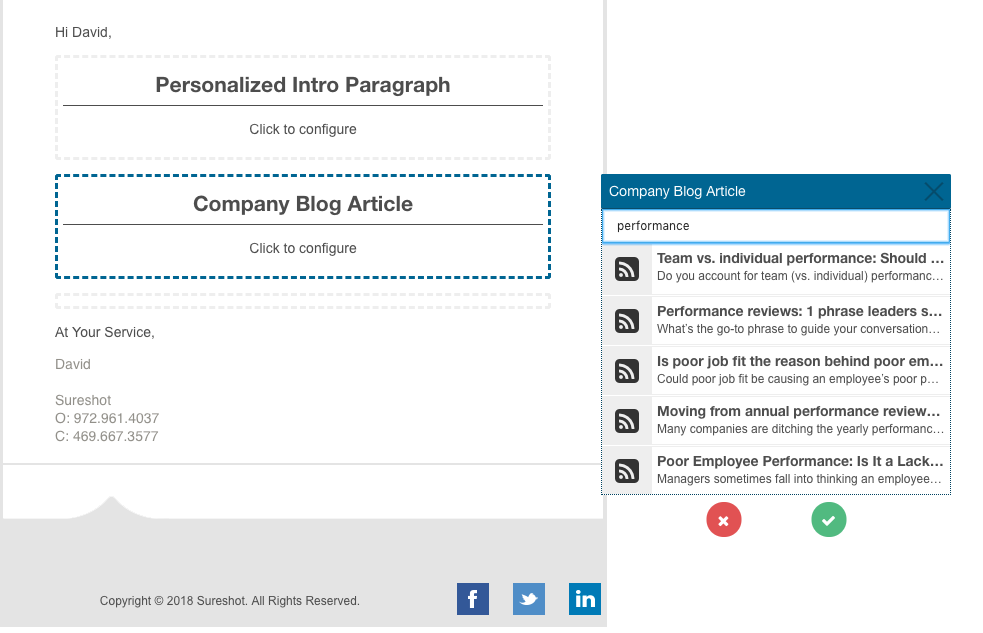 Personalized message sections allow user to add custom copy to the template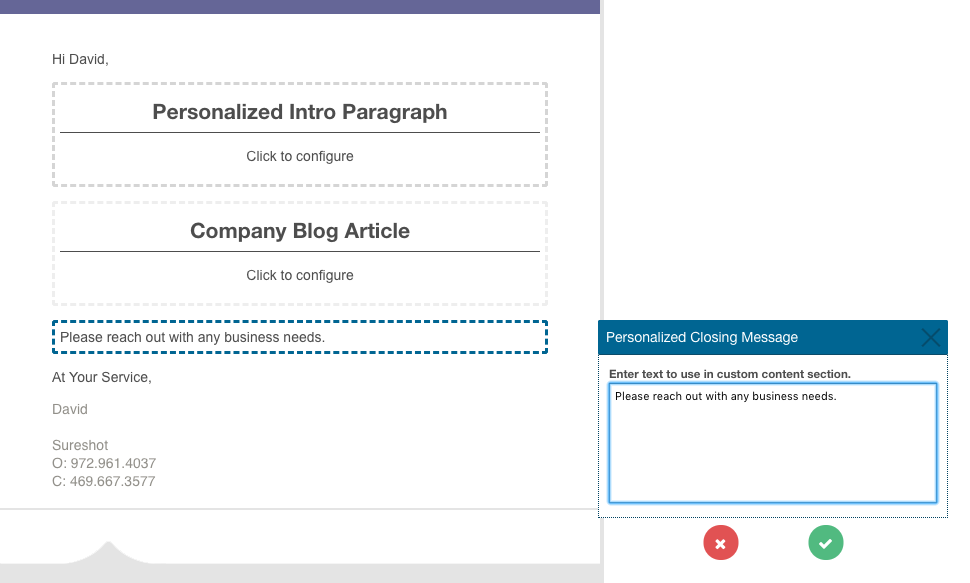 Once you have finished template personalization and added a subject line click the "Next" Button. (This will not appear until all personalization fields are completed)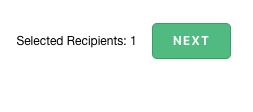 Before sending, Reach will provide a Review of your order as well as a preview of the document to be sent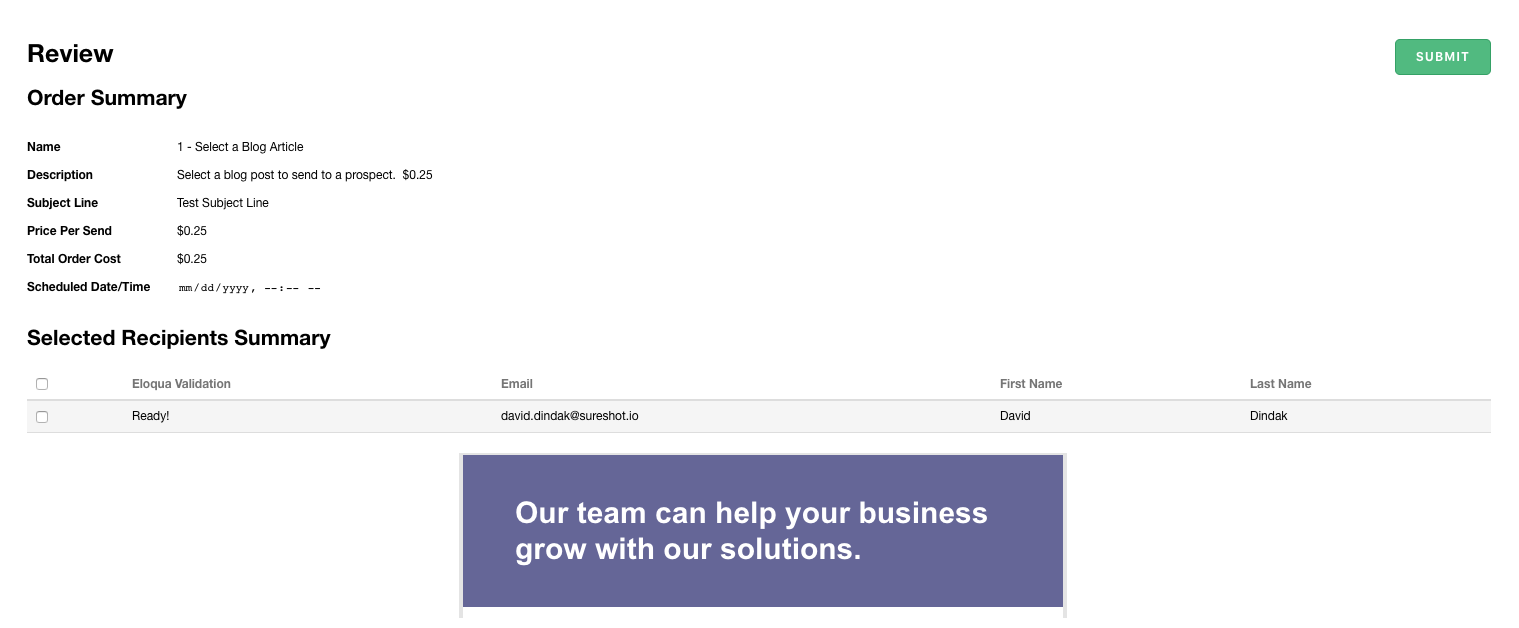 Email Validation field indicated user email is correct within Eloqua
After verifying all details click "Submit" to send template

Reach Reporting
        Reporting on templates sent is available inside of Salesforce
Click On the hamburger menu on the top left of Reach
Choose Activity Report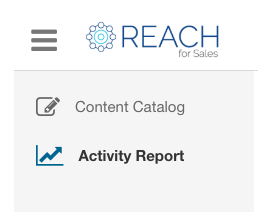 Activity Report will include standard metrics as well as activity report for a specific email.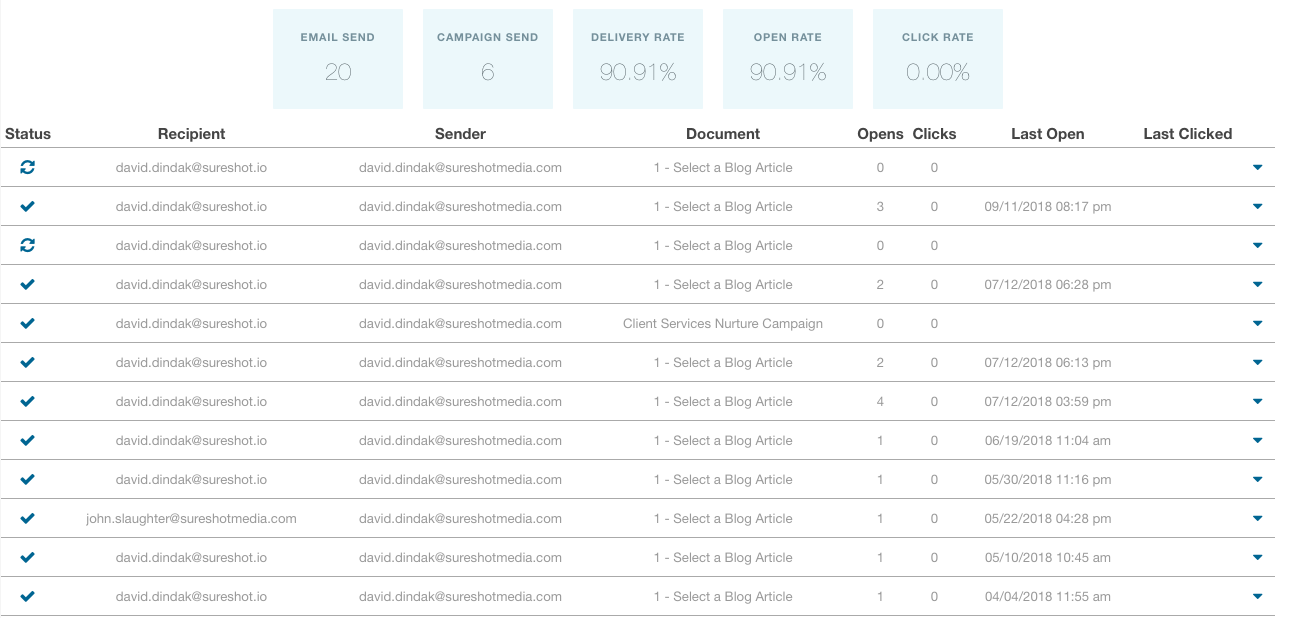 Indicates sending in progress

 

   Indicates Message delivered

Click

 Icon on far right to see email click and open history